With Halloween soon to be upon us, kids are starting to get ideas in their heads about what they want to dress up as for the holiday. With costumes being rather expensive to buy in store, you may be thinking of trying your hand at making your own. I'll be honest, my kids always come up with something super crazy and weird that they want to be for Halloween.
I'm not particularly crafty, so it always feels a little overwhelming to make their Halloween dream costume come true.  Still, there are so many amazing costume ideas that require no real skill in the craft department (thank goodness).
From no-sew tutorials to cardboard cutouts to simply using basic everyday clothing to create your favorite characters, Halloween costumes for kids don't have to be difficult. Here are 49 simple costume ideas that will make you a super hero in your children's eyes this year.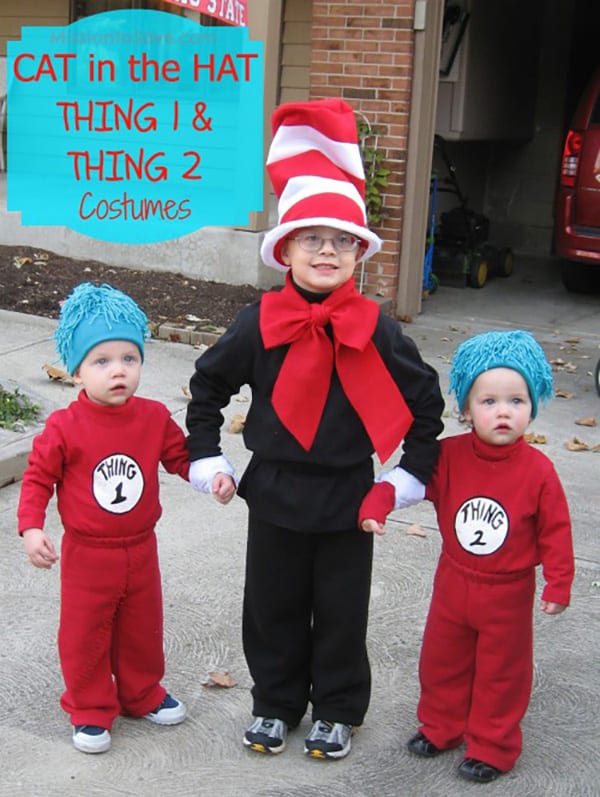 Easy Cat in the Hat Thing 1 and Thing 2 Costumes | Mission to Save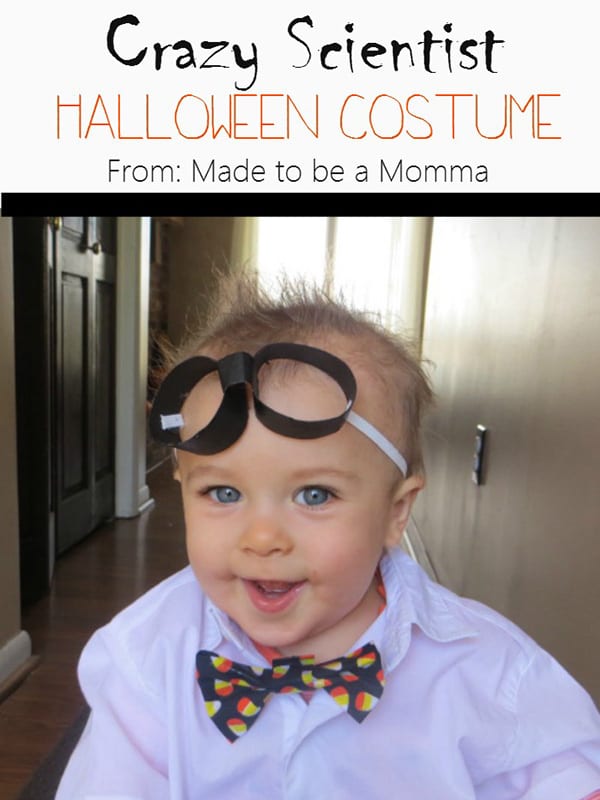 DIY Crazy Scientist Costume | Made to Be a Momma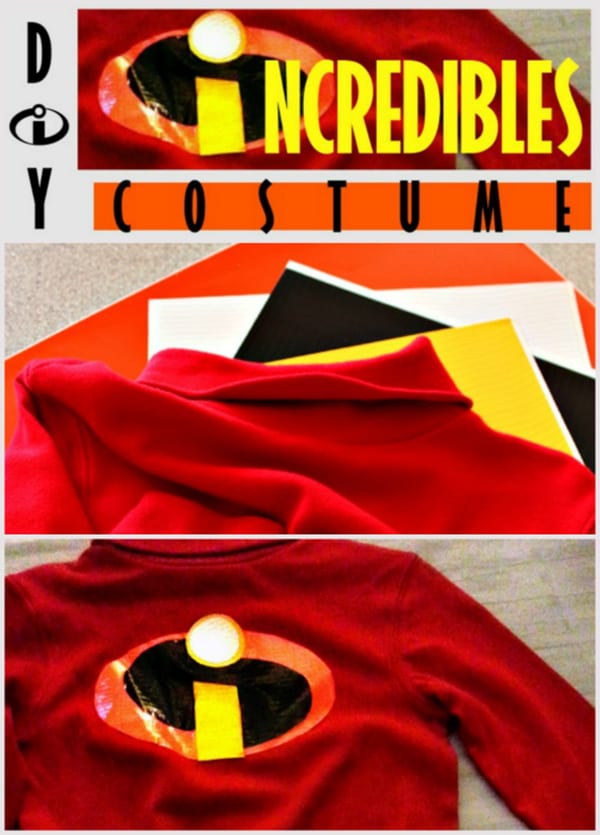 DIY No Sew Incredibles Costume | C'mon, Get Crafty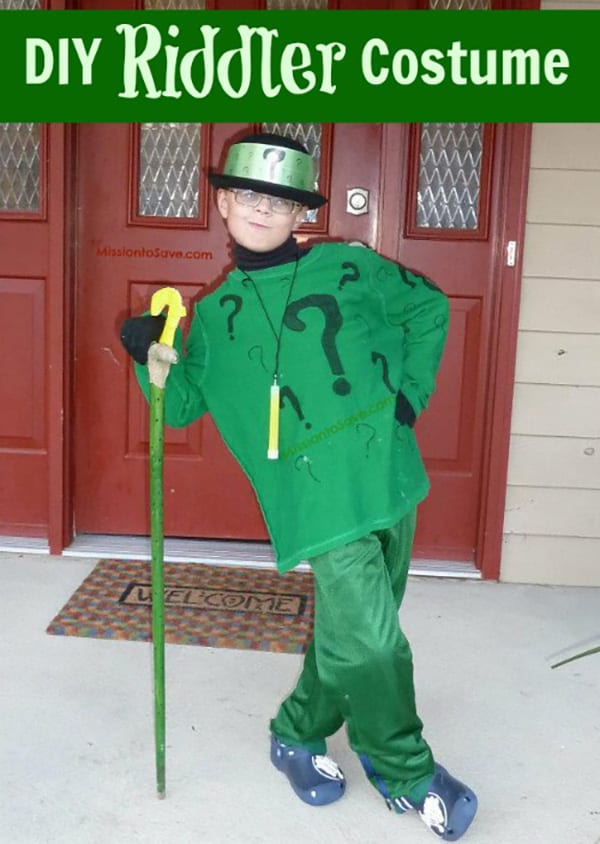 DIY Riddler Costume | Mission to Save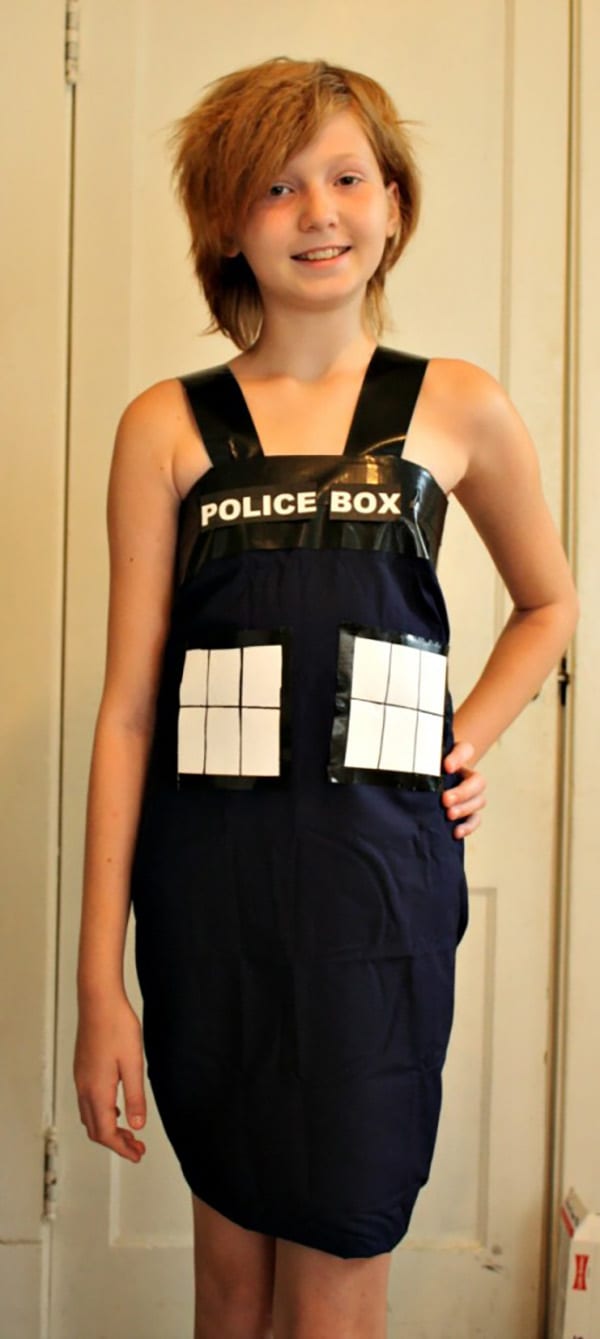 DIY Doctor Who TARDIS Costume | Slap Dash Mom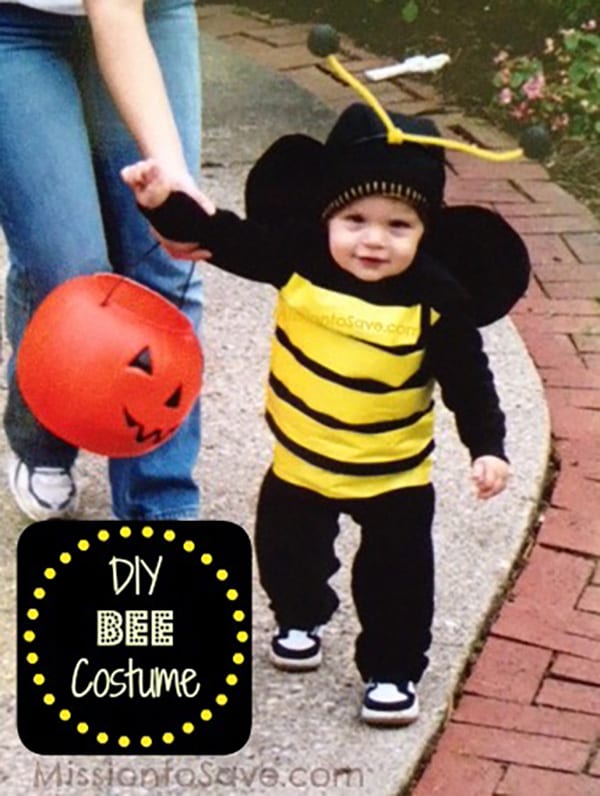 DIY Bee Costume | Mission to Save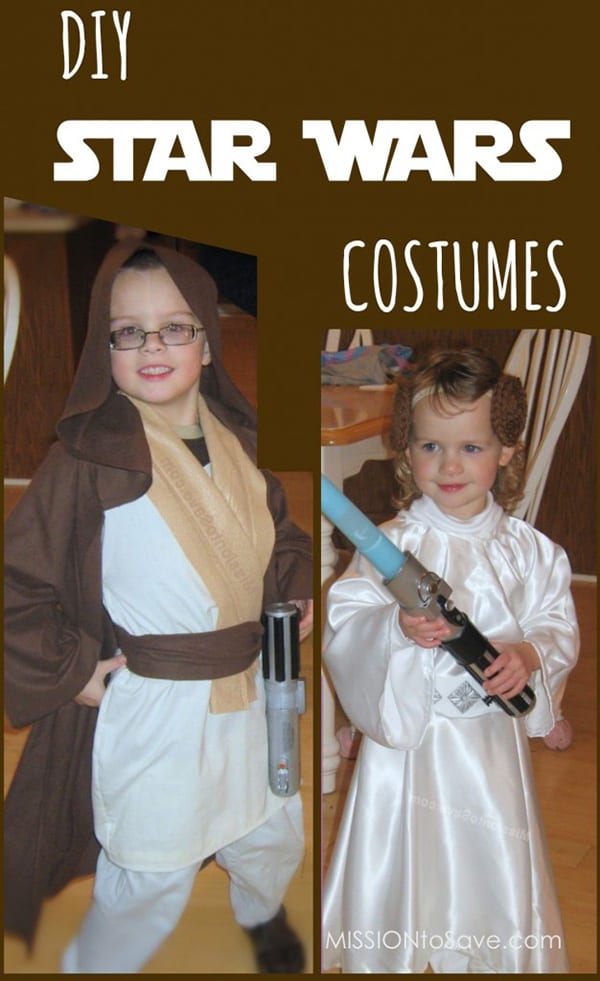 DIY Star Wars Costumes | Mission to Save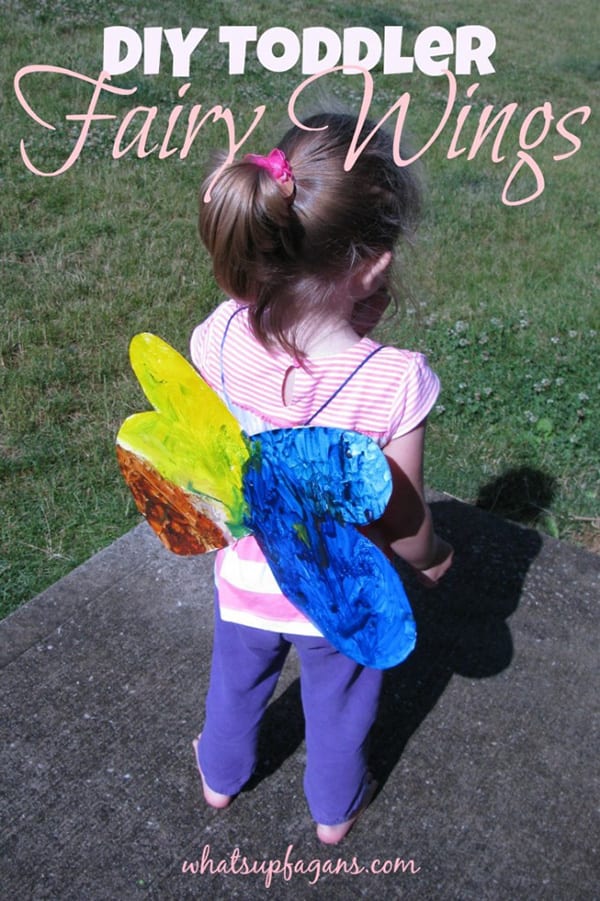 Homemade Butterfly/Fairy Wings | What's Up Fagans?
Thrifted Beast Costume | Desert Chica

Easy DIY Garfield Costume | Adventures of Mel
No Sew Felt Donut Costume | Hello, Wonderful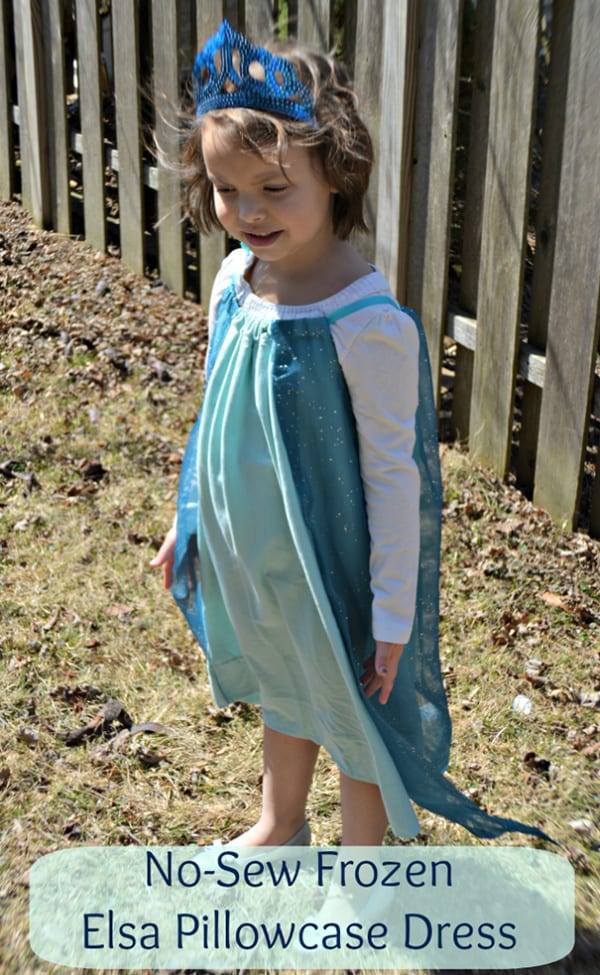 No Sew Elsa Pillowcase Dress | My Sweet Sanity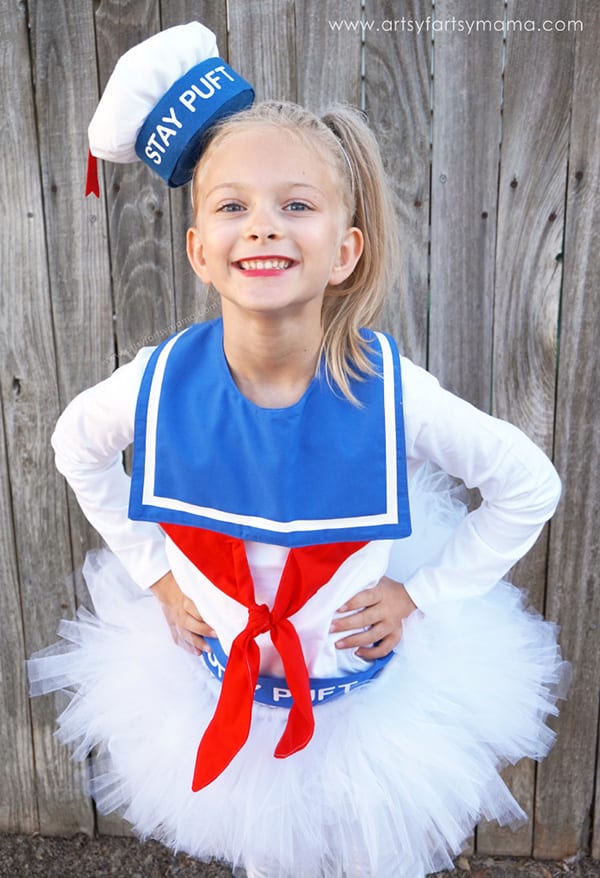 Girl's Stay Puft Marshmallow Man Costume | Artsy Fartsy Mama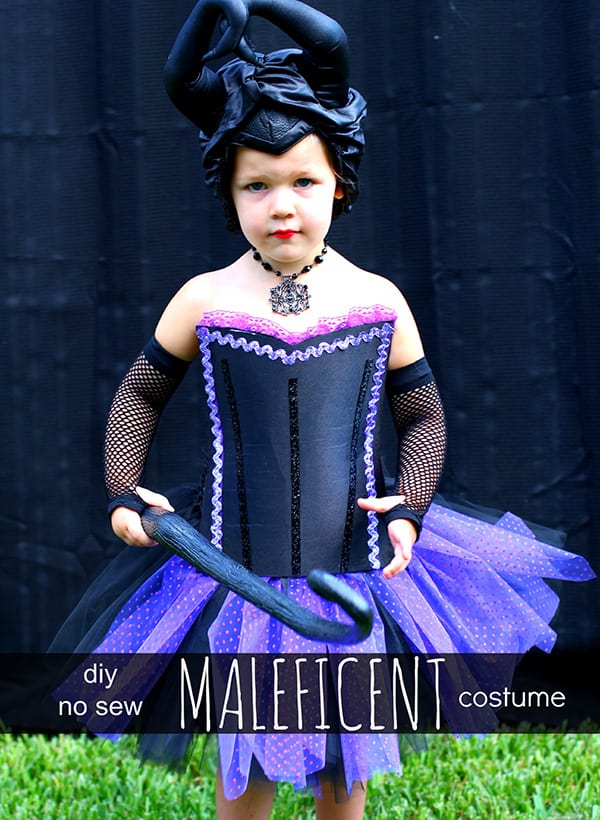 DIY No Sew Maleficent Costume | Pink When
Baby Dobby The House Elf | Sisters, What
Quick, Easy and Inexpensive Kid's Horse Costume | Jen Spends Less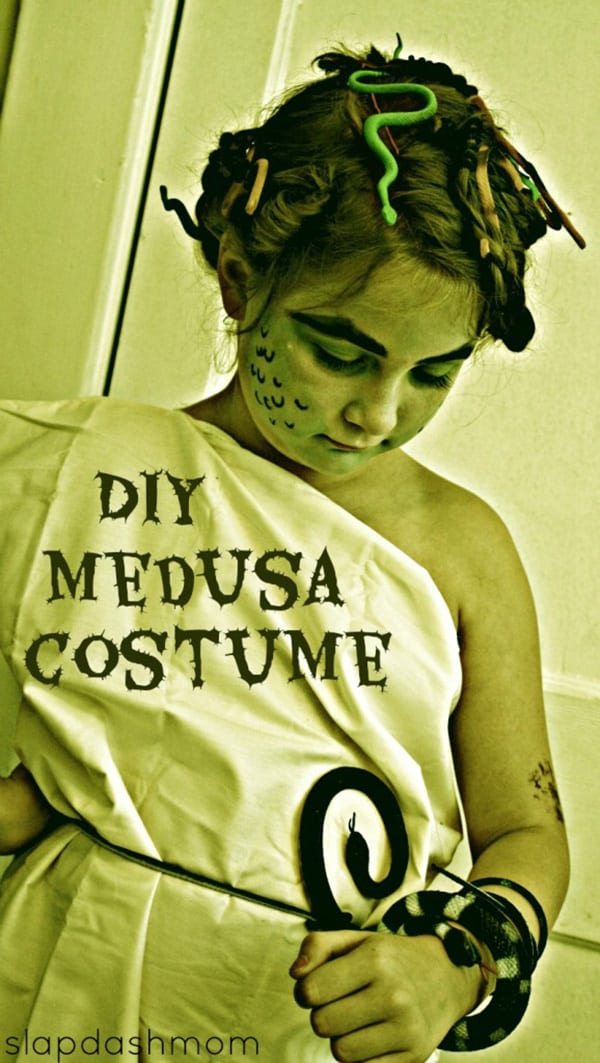 Easy Medusa Costume | Slap Dash Mom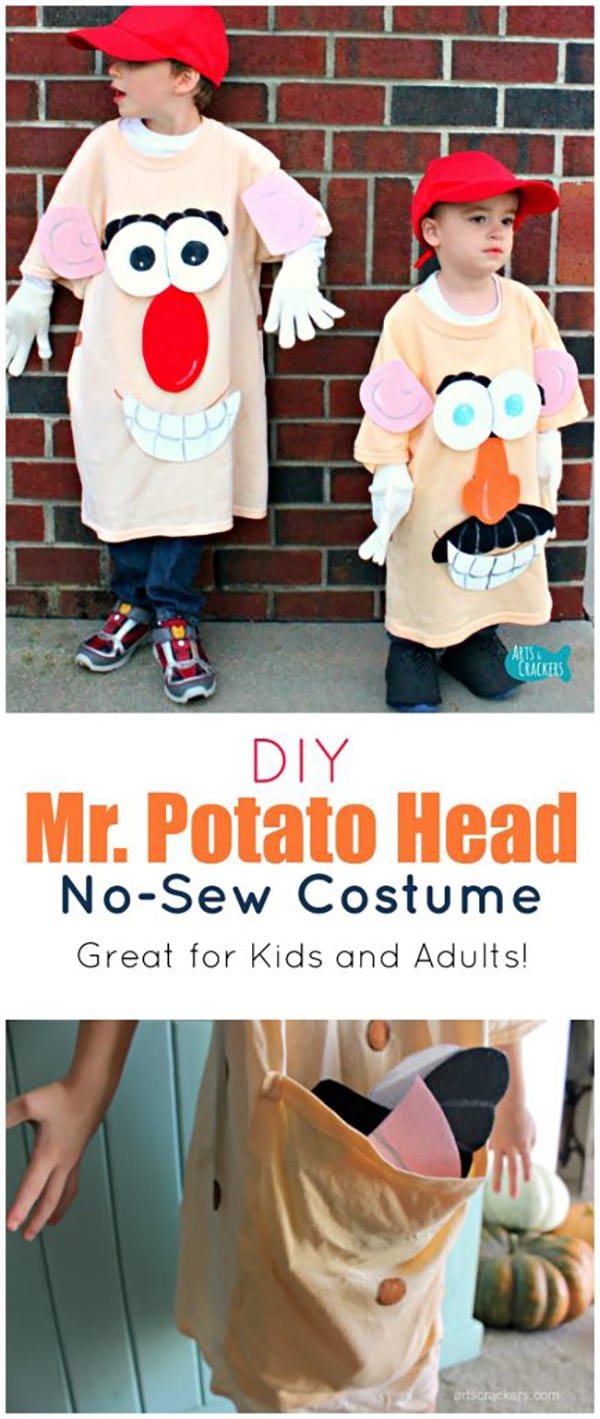 No Sew Mr Potato Head Costume | Arts & Crackers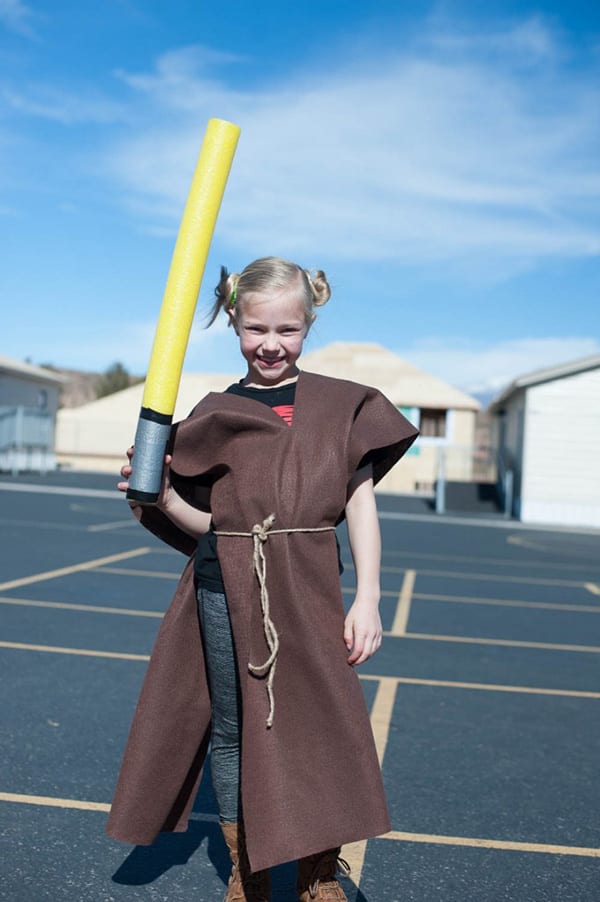 No Sew Jedi Padawan Costume | All Things Thrifty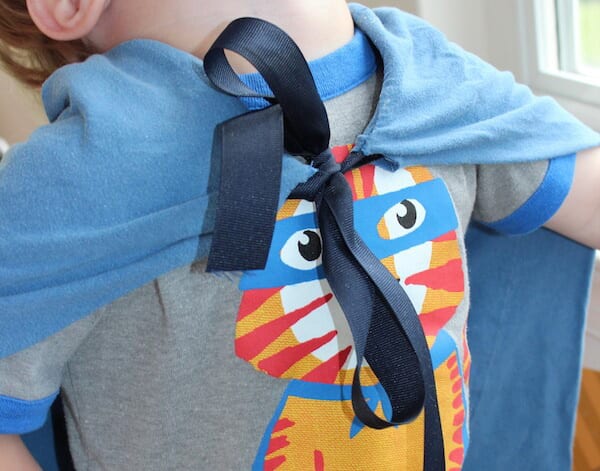 No Sew Superhero Cape From a Pillowcase | Sunny Day Family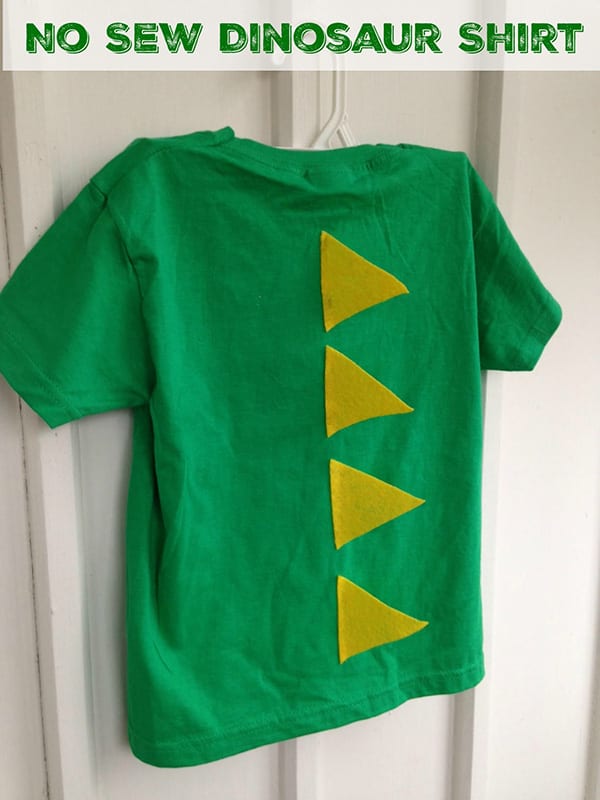 No Sew Dinosaur T Shirt | Sippy Cup Mom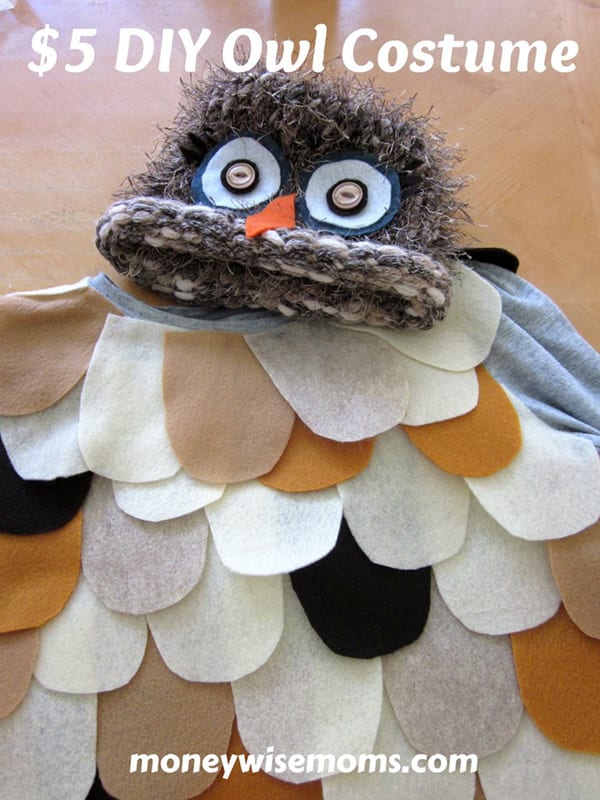 No Sew Owl Costume | Moneywise Moms
Easy Tiger Costume | Yoyo Mom
Cardboard Carousel Horse Costume | A Joyful Riot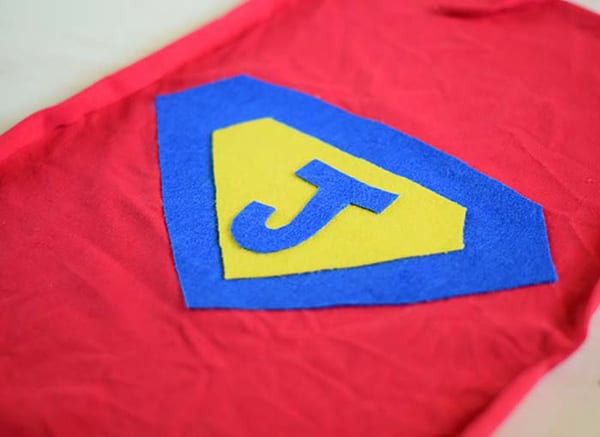 No Sew Superhero Cape From Knit Fabric | Adventures of Mel
DIY Black Cat Costume | 5 Minutes for Mom
DIY Thor Costume | I Am Momma Hear Me Roar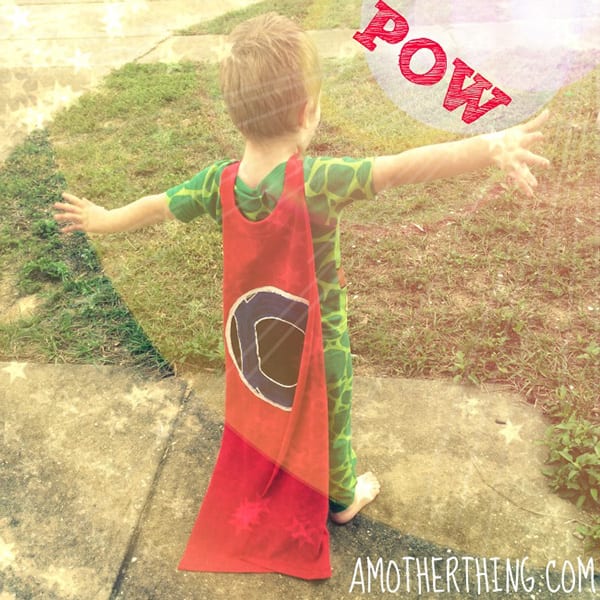 No Sew Superhero Cape From a T Shirt | It's a Mother Thing
DIY Birthday Cake Costume | The Effortless Chic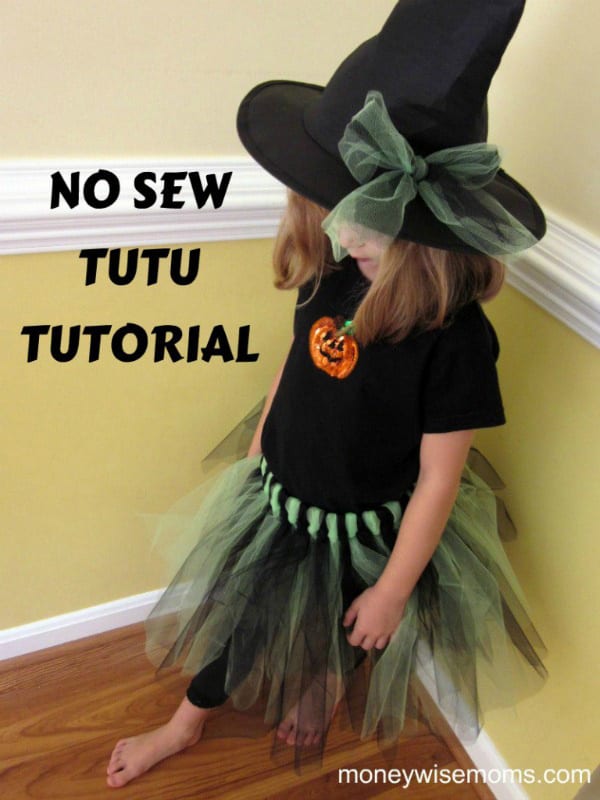 No Sew Tulle Skirt | Moneywise Moms
DIY Peacock Tutorial | Andrea's Notebook
DIY Jellyfish Costume | Almost the Real Thing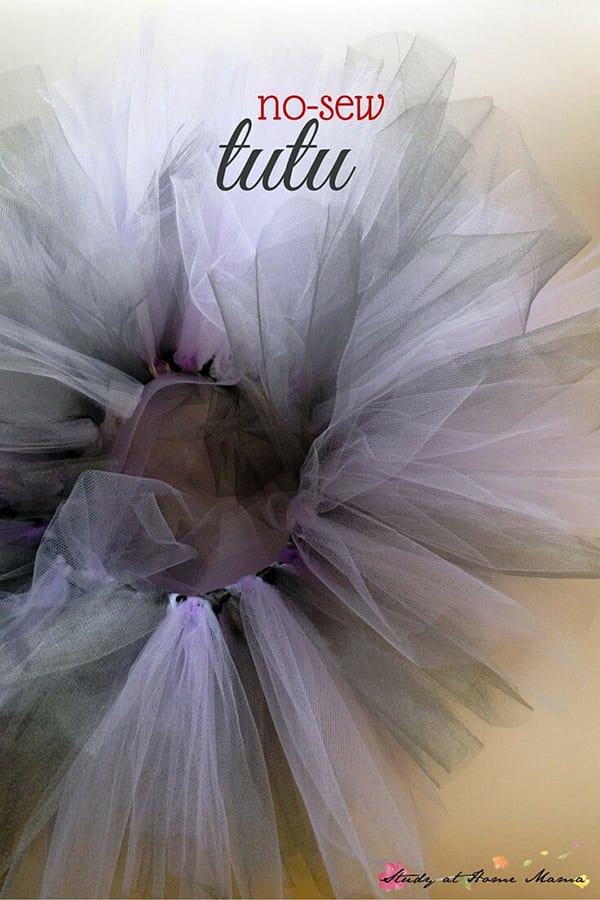 No Sew Tutu | Sugar Spice and Glitter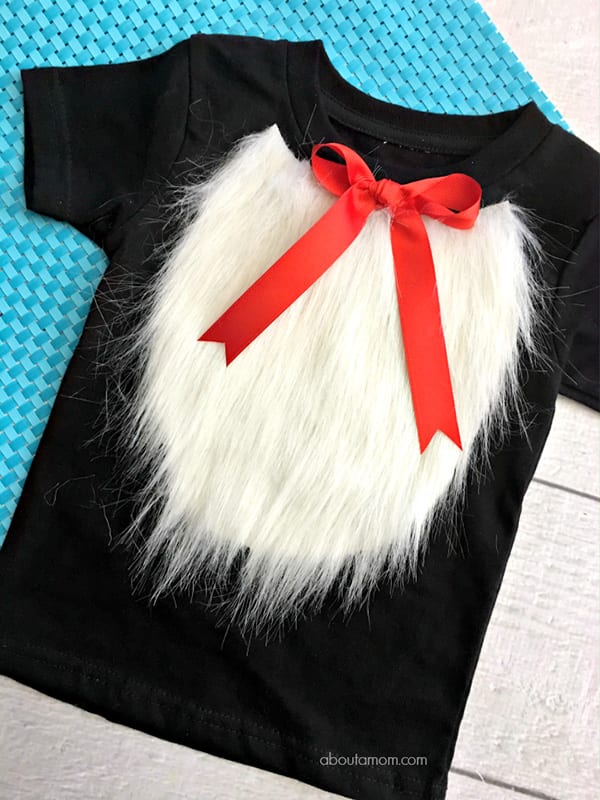 No Sew Dr Seuss T-Shirt Costume | About a Mom
DIY Train Costume | The Many Little Joys
Easy Cardboard Shark Costume | Hello, Wonderful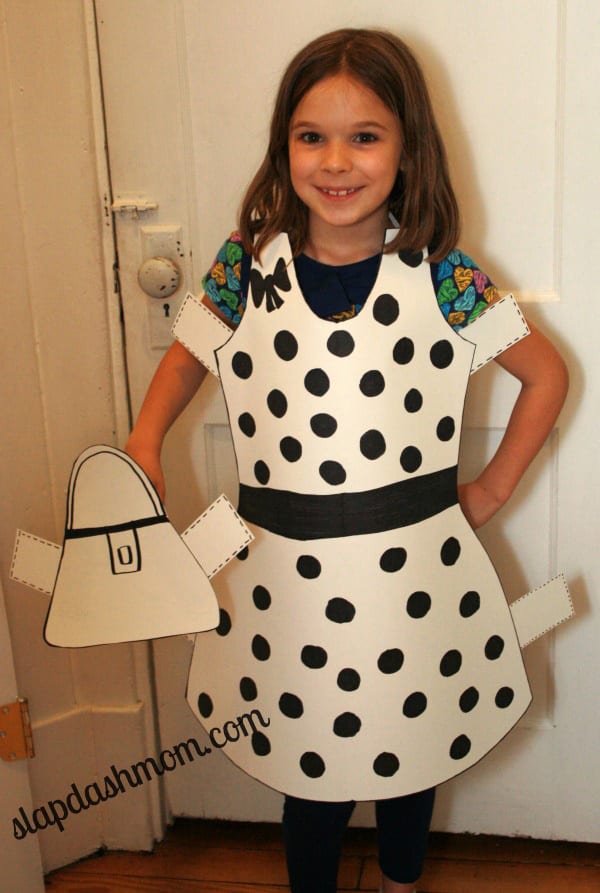 Easy Paper Doll Costume | Slap Dash Mom
Easy DIY Spider and Spider Web Costumes | Pretty Plain Janes
Easy DIY Peter Pan Costume | Babble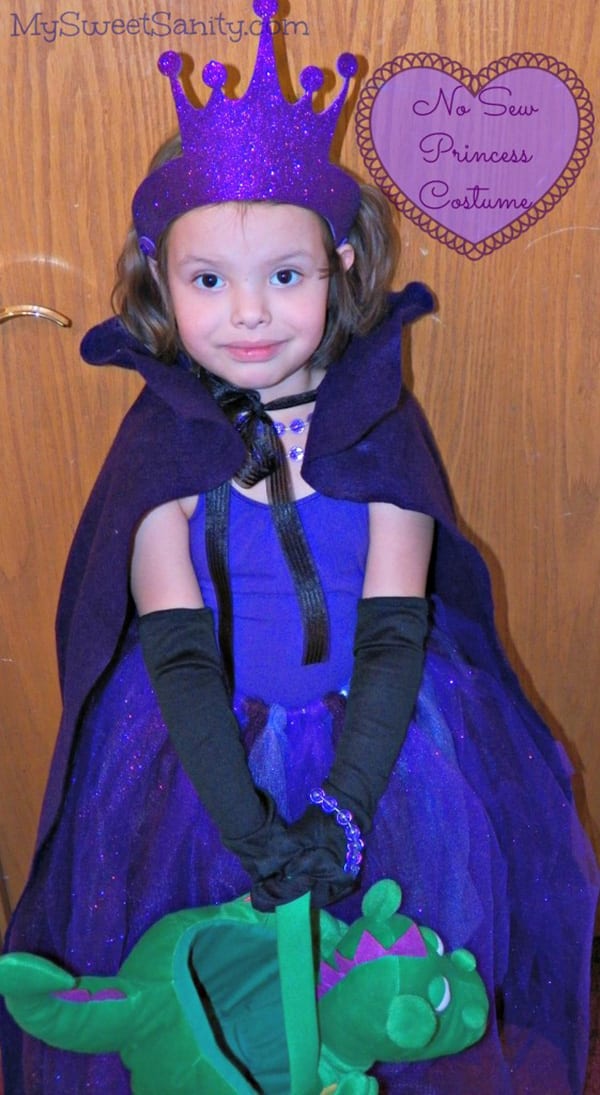 No Sew Princess Costume | My Sweet Sanity
DIY Unicorn Costume | Craftaholics Anonymous
DIY Jack Skellington Costume | Silver Lake Mom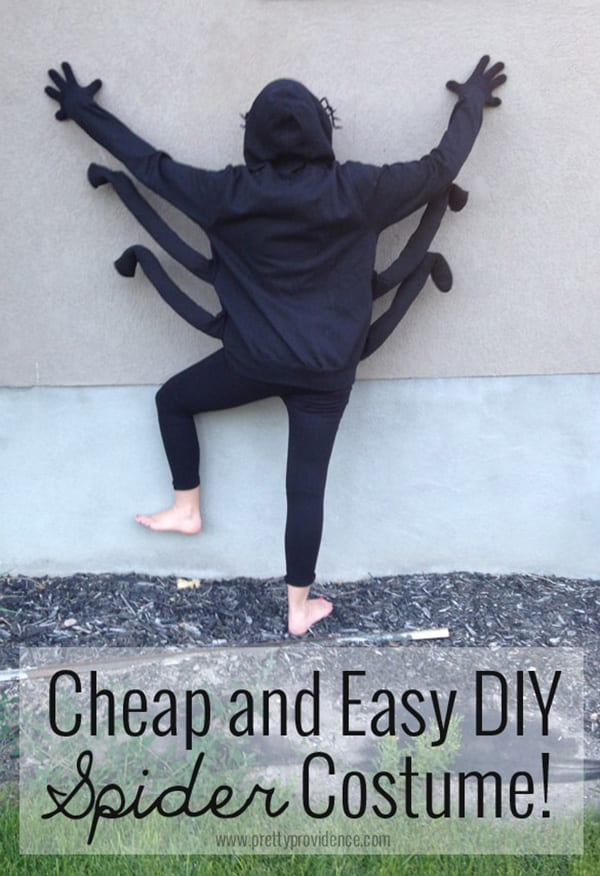 Quick and Easy Spider Costume | Pretty Providence
DIY Dinosaur Costume | Scottsdale Moms Blog
DIY Cardboard Llama Costume | Mer Mag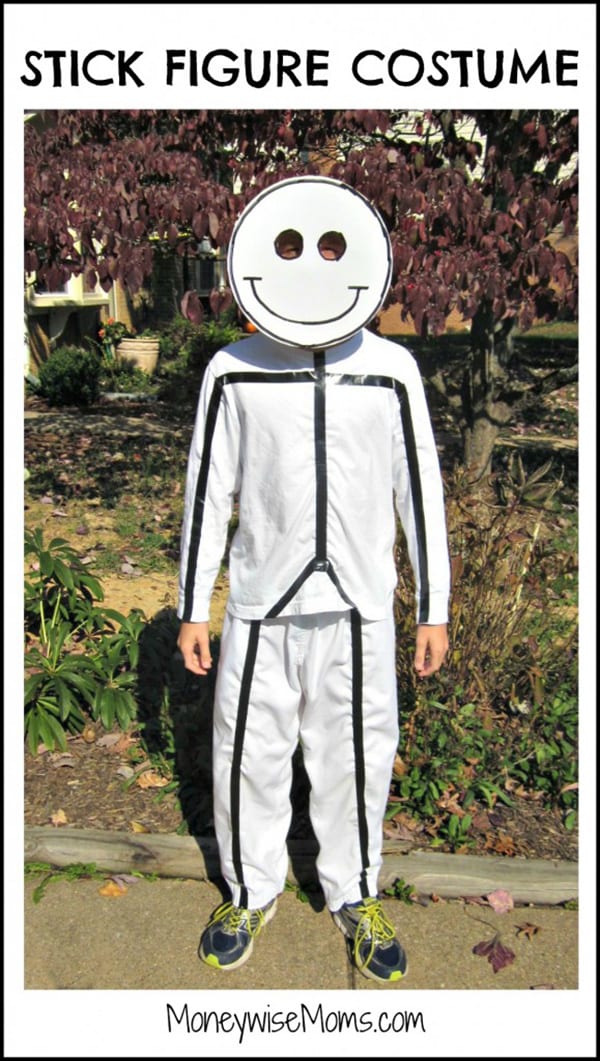 Stick Figure Costume | Moneywise Moms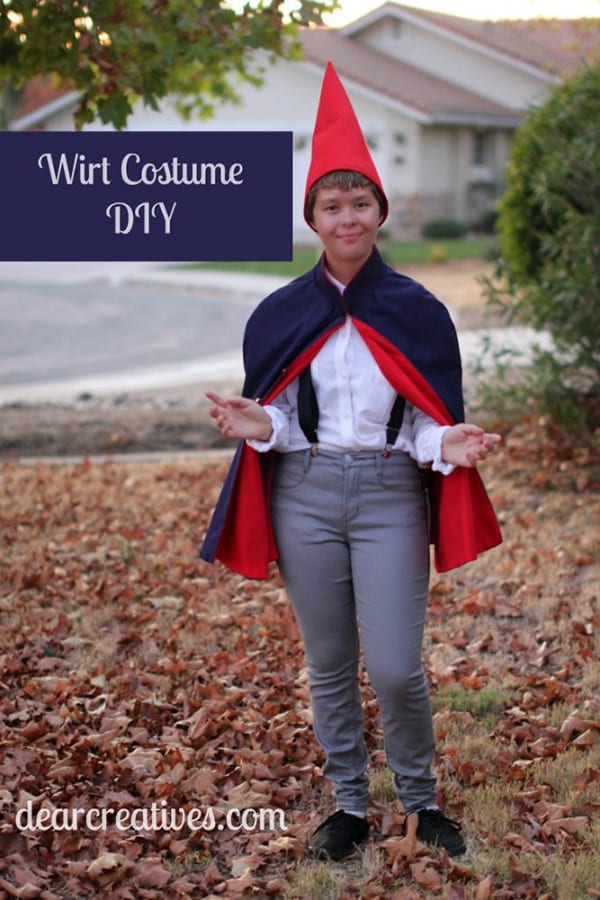 Wirt Costume (from Over the Garden Wall) | Dear Creatives
DIY Taco Costume | Life Ann Style
Princess Leia Costume | Craftiness Is Not Optional